Cars that meet certain emission standards are exempt from the £12.50-a-day levy
T
he Ultra Low Emission Zone (
Ulez
) will be 
extended
 to all of 
London
's boroughs in an effort to promote public health and clean up the city's air from August 29, 2023.
The Ulez was launched in 2019 and expanded to cover the inner boroughs in October 2021.
Mayor of London Sadiq Khan's decision to expand it further has provoked mass opposition, but he has vowed to press ahead with his plans. "I don't want anyone to come to our city and breathe in poison." he said on Monday.
The initiative means that 15 per cent of vehicles registered in the new outer London zone, about 200,000 at present, will be liable for a £12.50-a-day levy.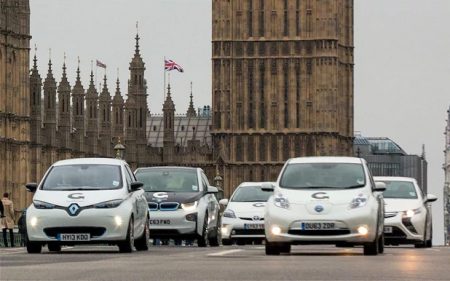 But an estimated five million Londoners will breathe cleaner air, according to City Hall. This is due to the likely impact of a city-wide zone further accelerating the switch to cleaner vehicles in the suburbs.
More than 96 per cent of cars in the existing zone, which extends to the inner boundaries of the North and South Circular Roads, comply with the exhaust-emission rules and do not have to pay the 24/7 charge.
But which cars are Ulez compliant and what does the acronym mean?
Read more: EveningStandard
It's Time to Go Green!
If you would like to know more about Solar Panels and the PowerBanx range of home battery systems, and get a free instant quote, please complete our online form: