The UK is on the road to becoming carbon-neutral and, from 2030, sales of all new petrol and diesel cars will be banned.
Sooner or later, motorists will have to consider switching to an electric car. The big question is whether it makes more sense now or later?
The transition from ICE (Internal Combustion Engine) cars to electric vehicles (EVs) is being driven by the impact that petrol and diesel cars have on the environment.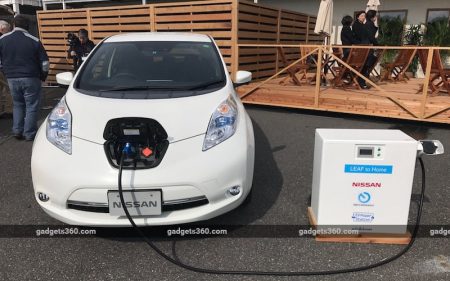 Fossil fuelled vehicles are responsible for around a fifth of all carbon emissions in the UK, according to Greenpeace. There's also a clear link between pollution and life-changing illnesses such as coronary heart disease, respiratory disease and lung cancer, and asthma.
Read more: When will petrol cars be banned? The government's plans explained
The argument for electric cars is compelling, but as with most things, EVs have their advantages and disadvantages.
We've weighed up the pros and cons of zero emissions vehicles to help you decide if an electric vehicle is the best option for you right now.
Read more: Yahoo
It's Time to Go Green!
If you would like to know more about Solar Panels and the PowerBanx range of home battery systems, and get a free instant quote, please complete our online form: