Most fleets will have gone electric, well ahead of the 2035 target banning the sale of petrol, diesel or hybrid cars, a survey by Survation on behalf of London First, has found.
The survey, of more than 500 business leaders from across the UK, revealed that 30% of those with a fleet of company-owned vehicles, have already started using EVs, while 46% have active plans to make the transition and a further 16% have begun to discuss it.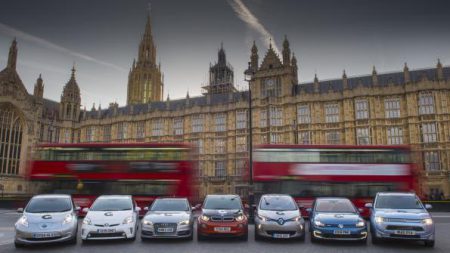 For those who have not yet made the switch, 50% think they will have transitioned within five years, and third a (35%) think the change will occur within two years, ahead of the ban on sale of petrol, diesel or hybrid cars in 2035.
Adam Tyndall, programme director for Transport for London, said: "Businesses are looking to the future and are ready to play their part in transforming how the nation's vehicles run. The Government needs to set out an ambitious and targeted plan to make sure firms considering building electric vehicle infrastructure can do so with confidence.
"Getting more fleet vehicles to go green will play a key role in improving air quality and reducing carbon emissions. It's critical that the people managing those vehicles get clarity about the rules, charge point network and support available to them as they make the jump to greener vehicles."
Read more: Smart Transport
It's Time to Go Green!
If you would like to know more about Solar Panels and the PowerBanx range of home battery systems, and get a free instant quote, please complete our online form: