New car registrations were down 4.1 per cent last month, making it the worst July for new car sales since 2012, figures show.
In total, 157,198 new cars were registered in July, 6,700 fewer than the same month last year, according to data from the Society of Motor Manufacturers and Traders (SMMT).
The motor industry trade association said political and economic uncertainty, and confusion over future government policy on different fuel types, continued to knock consumer confidence.
Registrations of diesel vehicles fell for the 28th month, from 52,157 in July 2018 to 40,651 in July 2019.
Petrol registrations remained pretty much stable, with 2,646 more registrations than in July last year.
Sales of pure electric vehicles – those powered by battery – almost tripled, with 2,271 last month compared to 880 in July 2018.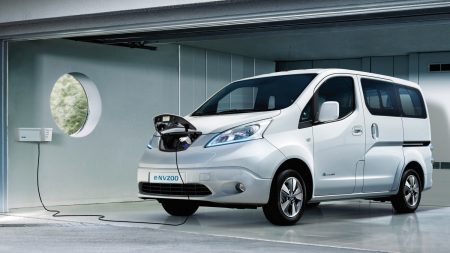 Demand for hybrid electric cars also increased by 34 per cent, with 7,758 joining UK roads.
However, registrations of plug-in hybrid electric vehicles continued their recent decline, falling almost 50 per cent year-on-year, after the government grant for these cars was axed late last year.
Mike Hawes, chief executive of the SMMT, said: "Despite yet another month of decline in the new car market, it's encouraging to see substantial growth in zero emission vehicles. Thanks to manufacturers' investment in these new technologies over many years, these cars are coming to market in greater numbers than ever before.
"If the UK is to meet its environmental ambitions, however, government must create the right conditions to drive uptake, including long-term incentives and investment in infrastructure."
Read more: YourMoney