Octopus Energy and EV charging firm IONITY have announced a partnership which sees the latter's ultra-rapid charging technology installed in the UK for the first time.
The deal will see Octopus supply IONITY's 350kW, high power charging (HPC) stations with 100% renewable electricity.
It comes just two months after Octopus Energy launched its Electric Juice service, designed to offer EV charging networks with guaranteed renewable power.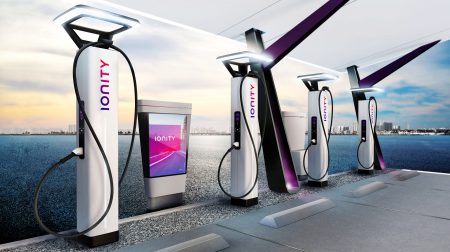 The first 'Electric Juice station' is to be installed in Maidstone on the M20, and more sites are planned to open in the coming weeks. More than 40 stations are planned to be installed across the UK by 2020.
Zoisa Walton, director at Octopus Energy for Business, said that the company was committed to bringing a "fundamental change" to the country's electric vehicle landscape.
"By improving the affordability, practicality, convenience and green credentials of e-mobility options, IONITY and Octopus Energy are making EV ownership more accessible. Both companies are intent on providing for the future, with forward-thinking plans and technology – pushing boundaries to deliver the fastest, cleanest, most affordable charging power on the market," she said.
Read more: Current News