The U.S. buys big but relatively unsophisticated cars, while Europe prefers sophisticated small cars.
That truism is about to be rewritten in Europe, however, as automakers start to question their small-car strategy in response to costly new European Union legislation covering safety and tailpipe emissions, in particular the output of CO2.
"New CO2 rules will require automakers to fit thousands of euros of tech to each car," Max Warburton, an analyst at research and brokerage firm Sanford C. Bernstein wrote in an April report. "Big cars have the price points and margins to cover these costs. Small cars simply do not. These segments may soon be abandoned by many manufacturers."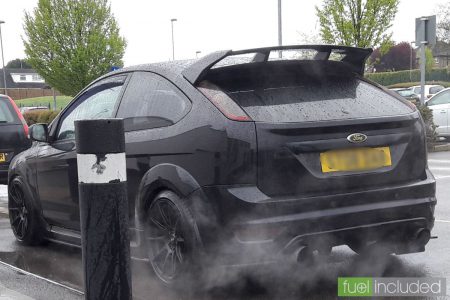 Automakers across Europe are axing their smallest cars or preparing to do so.
Opel will drop its Karl and Adam minicars, while fellow PSA Group brands Peugeot and Citroen said their 108 and C1 minicars are unlikely to survive. A source at Ford confirmed that it will stop exporting the Indian-built Ka+ small car to Europe.
Volkswagen executives have said privately that the automaker is preparing to drop combustion-engine versions of the Up minicar, which would almost certainly mean the fuel-powered Seat Mii and Skoda Citigo would also disappear.
Daimler, meanwhile, has begun the process of shifting production and development of its Smart brand to China, where the small cars will be built exclusively starting in 2022 as part of a joint venture with Zhejiang Geely Holding. That decision raises a question mark over Renault's Twingo minicar, which was developed alongside the current Smart model range.
It won't just be minicars affected, Warburton said. VW Group could be forced to axe the Polo small car as well as the related Audi A1, Skoda Fabia and Seat Ibiza, he said. "
This is a very big volume platform, but it will face an increasingly tough economic challenge," Warburton said. He also flagged up the size of BMW's task with Mini. "BMW will need to rethink or reduce the size of the Mini business. We are not convinced it's ever made proper money," he said.
These cars are at risk because tougher EU rules for CO2 start to take effect next year. The industry has to reduce its fleet average to 95 grams per kilometer, down from an average of 120.5g/km last year, according to JATO Dynamics. The problem is that most current minicars cannot get to below the 95g/km average without including some form of electrification (for example, the Citroen C1 achieves 95g/km).
Read more: Automotive News