Energy supplier OVO Energy has launched a new smart charging EV plan allowing customers to access charging rates of 10p per kWh – three times cheaper than the UK average of 34p per kWh.
The Charge Anytime tariff add-on, which is powered by energy software platform Kaluza, uses algorithms to optimise EV charging in response to different market dynamics such as when both emissions and costs are low.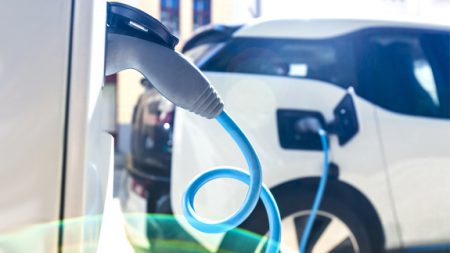 Another feature of the tariff add-on is that it splits the EV charging costs from home electricity charges and credits customers for the amount of electricity saved via smart charging each month. The result could see up to 71% in savings, OVO said, equating to around £350 per year.
This is increasingly crucial as energy and charging costs soar as a result of the energy crisis.
"As people struggle to navigate this volatile energy market, tariffs like Charge Anytime will play a vital role in increasing EV adoption and strengthening the grid," said Scott Neuman, CEO at Kaluza.
"Building on time-of-use rates employed by many utilities globally, Kaluza is now developing novel propositions like type-of-use focused on giving millions of EV users a simple charging experience so that they have the energy they need, precisely when they need it, at the lowest environmental impact and cost possible.
Read more: Current+
It's Time to Go Green!
If you would like to know more about Solar Panels and the PowerBanx range of home battery systems, and get a free instant quote, please complete our online form: