Average servicing costs for an EV is £103 – petrol car is £151 and diesels is £163
Experts suggest lower bills for EVs is a result of having fewer moving parts
IMI is concerned the uptake in technicians earning qualifications to work on battery cars isn't keeping pace with the growth in EV sales 
While many drivers still have their concerns about switching to electric vehicles (EVs) – from high prices to the lack of charging points and battery range anxiety – one benefit is more affordable servicing costs, according to a new report.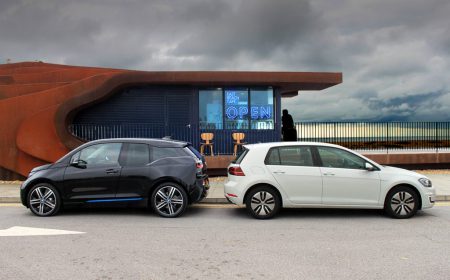 Analysis of 280,000 garage quotes given to drivers last year revealed fully-electric models are 'significantly cheaper' to service than all other fuel types.
An electric car costs an average of £103 to service, whereas diesels are most expensive at an average of £163, followed by hybrids (£159) and petrols (£151), according to BookMyGarage.com.
While owners of EVs will welcome the findings, the Institute of the Motor Industry is concerned that the number of technicians gaining qualifications to safely work on them won't keep pace with electric car sales before the end of the decade.
Based on these figures, it suggests electric cars are almost a third (32 per cent) less expensive to service than petrols and 37 per cent cheaper than diesels.
Read more: ThisisMoney
It's Time to Go Green!
If you would like to know more about Solar Panels and the PowerBanx range of home battery systems, and get a free instant quote, please complete our online form: