The giant $369bn bill signed by the president on Monday promises to bring big savings by offering tax rebates for green investments
The giant climate bill signed by Joe Biden on Tuesday is set to touch upon myriad aspects of Americans' lives, helping shape everything from the cars they drive to the stovetops in their kitchens.
Biden has lauded the $369bn of climate spending in the Inflation Reduction Act as the "largest investment ever in combatting the existential crisis of climate change" and predicted it will save people hundreds of dollars each year in energy costs. This claim is based upon a series of investments aimed at shifting buying habits away from a polluting status quo towards cleaner, electrified vehicles and appliances.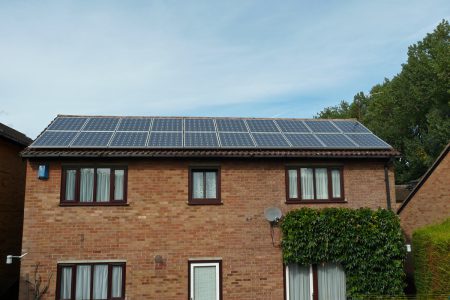 A US household could save $1,800 on their energy costs each year, according to a recent estimate, although this would require the installation of electric heat pumps for hot water and air conditioning, replacing a gasoline-powered car with an electric vehicle and installing solar panels on the roof.
But even without these modifications, the climate bill is expected to lower costs by funneling support to renewable energy projects, such as wind and solar, that will provide a less price volatile source of electricity than gas, coal and oil.
Read more:
It's Time to Go Green!
If you would like to know more about Solar Panels and the PowerBanx range of home battery systems, and get a free instant quote, please complete our online form: