Improved air pollution levels during lockdown could result in a surge towards electric vehicles (EVs), a new study has found.
The latest research by online parking portal YourParkingSpace.co.uk discovered that 4-in-10 people are more likely to purchase an EV in the future as a direct result of the lockdown which has seen fewer vehicles on the road, resulting in less pollution.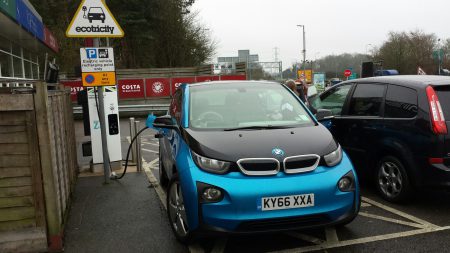 Indeed, the findings correspond to April's car sales, which although dramatically down due to the government restrictions, saw the electric Tesla Model 3 as the UK's best-selling car and EVs take a record market share of 32 per cent.
Harrison Woods, managing director at YourParkingSpace.co.uk, commented: "The lockdown has changed nearly every aspect of life, including less vehicles and traffic fumes, and our study would indicate that this will result in a surge in popularity towards electric vehicles.
"While plug-in cars have been growing in popularity over the last few years, seeing and feeling the benefits of less pollution means we will probably see many more EVs on the roads of Britain sooner rather than later."
Read more: Fleet Point
It's Time to Go Green!
If you would like to know more about Solar Panels and the PowerBanx range of home battery systems, and get a free instant quote, please complete our online form: