The key ingredients for decarbonization of the American economy are renewable energy and the electric car. Most of America's use of fossil fuels is in transportation.
According to the U.S. EPA:
"The transportation sector generates the largest share of greenhouse gas emissions. Greenhouse gas emissions from transportation primarily come from burning fossil fuel for our cars, trucks, ships, trains, and planes. Over 90 percent of the fuel used for transportation is petroleum based, which includes gasoline and diesel."
About 28.5 percent of America's greenhouse gases come from transport. Close behind is electric power generation, with 28.4 percent of emissions. But as our electric system becomes more renewable, the proportion of greenhouse gases coming from transportation will increase if we don't move toward electric vehicles. Transportation's dominance of greenhouse gas pollution is a particularly American problem. This is because America's development pattern of suburbs and sprawl cities like Los Angeles, Huston and Las Vegas requires personal transportation. In New York City, most of our greenhouse gases come from powering our buildings. Most of our transportation is shared ― it is mass transit, not personal transit. In the rest of the country, the car is king. America may re-urbanize, but its basic land use patterns will always require personal transport. Therefore, for America to decarbonize we need vehicles that do not use internal combustion engines. Fortunately, the era of electric vehicles seems to be upon us.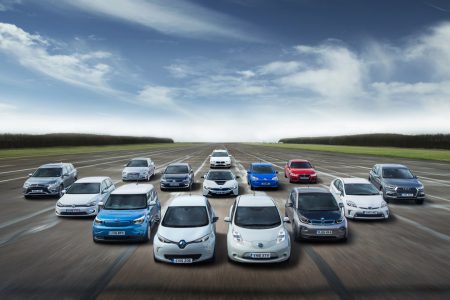 When the auto writer of the New York Times writes a piece on marketing electric cars, you know we have reached a tipping point. According to Times reporter Jack Ewing:
"After years of promising electric cars, established carmakers are actually starting to build them. But manufacturers are realizing that a shift to battery power also requires them to retool their sales machinery. The old come-ons are obsolete. Range is the new horsepower. Connectivity replaces cylinder count. And sustainability is the new status symbol."
The automakers have begun to see the start of a new market. It's not that they are in any way abandoning the old one, but the seriousness of their investment in the electric car demonstrates that this is not some form of greenwashing or public relations gimmick. I recognize that moving a huge industry like this will be gradual and that the investment in manufacturing and servicing current technology remains a major impediment to change. But it seems clear that change is coming. Not only are the automakers thinking about the marketing issues, they are beginning to get creative about the price structure of electric cars. Again, according to Ewing:
"…electric vehicle customers pay close attention to the same things as other car buyers, like the purchase price. Electric cars continue to cost thousands of dollars more than conventional vehicles. High price remains an obstacle, mostly because of the cost of the batteries. That may be less of a problem than it seems. Electric vehicles already on the road are holding on to their value well…that allows carmakers to offer attractive leasing terms because they know the cars will command a good resale price when the lease expires. And many buyers of electric cars won't be individuals, but car-sharing services that buy them by the dozens and can spread the cost among more users. Those buyers tend to pay attention to the cost of a car over its life span rather than just the initial purchase price. Electric cars look better from that angle because they don't require oil changes and electricity is cheaper per mile than gasoline."
Read more: Columbia Blogs