Watford Council is pleased to announce that a grant of £592,500 has been successfully secured through the On-Street Residential Charge Point Scheme (ORCS).
The funding will enable the installation of 79 new electric vehicle (EV) charging points across the town, bringing the total number of locations to 112.
The 29 new charging columns will be installed on-street in a mix of 2/3/4 charge points per location, providing residents and visitors with more convenient access to EV charging facilities. This will significantly contribute to our efforts to become a net zero carbon town and promote sustainable transport in the borough.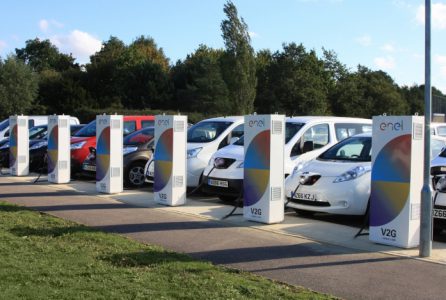 Elected Mayor of Watford, Peter Taylor, said: "I'm thrilled that we have secured this funding. It will help us expand our EV charging infrastructure, making it easier for people to use of electric vehicles. The council is committed reducing carbon emissions in the borough through a range of initiatives.
Thousands of people already drive electric vehicles in Watford and we know that these reduce pollution and improve air quality locally. It's important that we have the charging infrastructure needed to support this, so I want to thank the team that worked so hard to secure this grant funding. It will make a real difference."
Read more: WatfordBoroughCouncil
It's Time to Go Green!
If you would like to know more about Solar Panels and the PowerBanx range of home battery systems, and get a free instant quote, please complete our online form: