A Freedom of Information request has revealed just 3.5% of the Home Office fleet is electric despite a 2021 pledge for a zero-emission fleet by 2027 – just years away
Tories have been accused of talking hot air over cars – after we found the Government still buys more diesels than electric models.
That is despite a 2021 pledge for a zero-emission fleet by 2027.
Since then, one department has bought nearly three times as many diesel vehicles as electric ones.
The Home Office added 168 diesel guzzlers to its fleet of 1,617 vehicles, and 62 electric motors.
Just 3.5% of its fleet is electric, data obtained under Freedom of Information laws revealed.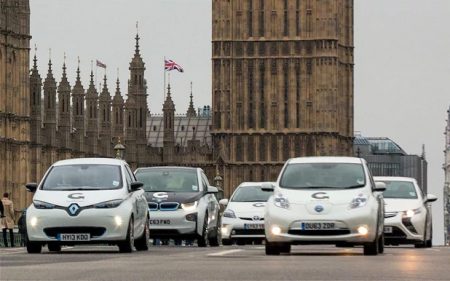 Motoring writer Quentin Willson, who founded the FairCharge campaign to make electric cars affordable, said: "These figures show the massive hole between what the Government say and what they do.
"If the UK is going to reap the benefits of electric cars, with high-paid jobs, cleaner air and less reliance on foreign oil, the Government needs to be leading the charge."
Our research also found that since 2021, the Department for Transport has added 67 diesels compared with 54 electric vehicles, which make up 9.5% of its fleet.
Shadow Transport Secretary Louise Haigh said: "Hapless Tories are stuck in first gear. Labour's plans will turbocharge electric vehicle manufacturing and bring good jobs back to industrial heartlands."
Read more: Mirror
It's Time to Go Green!
If you would like to know more about Solar Panels and the PowerBanx range of home battery systems, and get a free instant quote, please complete our online form: