Way back in 1832, Robert Anderson developed the world's first electric vehicle (EV), signalling a historic first step. Since that time, gasoline and diesel have been the dominant energy sources for all passenger and commercial vehicles, with EVs seemingly lost in the future.
But today, people are opting for greener choices in all aspects of life—with EVs being a core component of efforts to decarbonise transportation. According to energy watchdog Ofgem, one in four UK households will buy an EV in the next five years, meaning more than 6.5 million households will invest in an electric or plug-in hybrid model.
There's now more momentum than ever to get behind the wheel of an EV, just look at this year's CES which was dominated by EV. news. And from a policy perspective, the UK government is committing to ending the sale of new gasoline and diesel cars by 2030, a game changing milestone in the EV market. It's not just the UK either; the rest of Europe is following suit, with an estimated 33-40 million electric cars on European roads by 2030.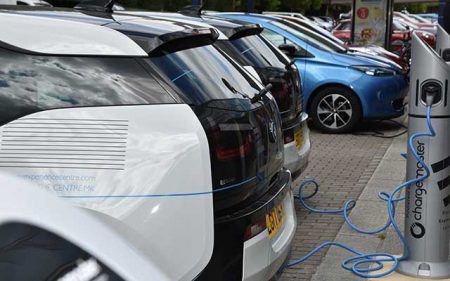 With lower running costs, no congestion charges to pay for a growing number of cities, and reduced polluting greenhouse gases, it's easy to see why electric cars are becoming the go-to option. Despite the vast benefits EVs provide, there are still obstacles that must be overcome before mass adoption is a reality.
Read more: AutomotiveWorld
It's Time to Go Green!
If you would like to know more about Solar Panels and the PowerBanx range of home battery systems, and get a free instant quote, please complete our online form: