Electric car owners are set to benefit from a huge expansion of EV chargers at supermarkets and shops around the country.
Marks & Spencer and BP Pulse have signed an exclusive agreement to bring high-speed electric vehicle charge points to M&S stores across the UK. The agreement will see M&S and BP Pulse, BP's electric vehicle charging business, work together to install an initial 900 electric vehicle charge points in around 70 of M&S' national stores in the next two years.
The roll-out will significantly expand BP Pulse's network, growing the UK's charging network and adding up to 40,000 kWhs of charging capacity to the UK's EV infrastructure.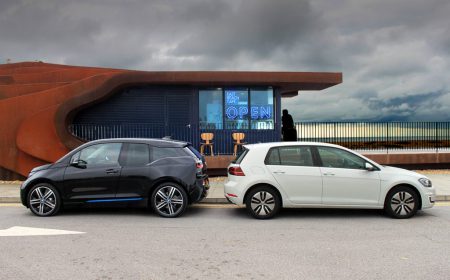 In order to provide the appropriate speed for each need, a combination of ultra-fast (≥150kW) and rapid (≥50kW) charge points will be installed during the roll-out.
Fifteen rapid (50kW) charge points are already live and open to the public at M&S Maidstone Eclipse and Southgate following successful pilot installations.
Over 250 BP Pulse charge points are already available at over 60 BP-operated forecourts which also offer M&S Food.
Akira Kirton, CEO at BP Pulse UK, commented on the new partnership, saying it would help customers and help the companies achieve environmental goals.
Read more: Express
It's Time to Go Green!
If you would like to know more about Solar Panels and the PowerBanx range of home battery systems, and get a free instant quote, please complete our online form: