The Society of Motor Manufacturers and Traders (SMMT) has called on government to commit to significant long-term incentives for electric vehicle (EV) purchase and binding targets on charging infrastructure, as a new survey suggests almost half of UK motorists don't feel ready to make the switch by 2035.
The call was made as more than 20 leading car brands came together at a special EV driving event to highlight the growing range of exciting new technologies already on the market, demonstrating the industry's commitment to getting Britain's motorists on the road to zero.
EVs are rapidly growing in popularity, with demand more than doubling over the last year thanks to massive industry investment worth some £54 billion in 2019 alone.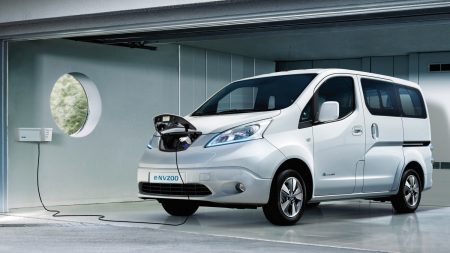 Over the last 12 months, the number of plug-in hybrid and full electric models has leapt from 62 to 83, with more scheduled for launch in the coming months. Consumers can now choose from a raft of technologies to suit their driving needs, from plug-in hybrids capable of an average 38 miles' zero emission driving on a single charge, to full electric models with ranges of up to 300 miles, and hydrogen-electric cars that emit nothing but water.
A new SMMT survey by Savanta ComRes confirms keen interest from consumers in this technology with drivers most attracted to the lower running costs (41%) and chance to improve the environment (29%). However, while these cars now account for one in six models on sale (17%), they make up just one in 13 purchases (8%).
The survey found the biggest factors holding buyers back are higher purchase prices (52%), lack of local charging points (44%) and fear of being caught short on longer journeys (38%). While, encouragingly, a third (37%) are optimistic about buying a full EV by 2025, 44% don't think they'll be ready by 2035, with 24% saying that they can't ever see themselves owning one.
SMMT is calling for a long-term commitment to incentives, including the continuation of the Plug-in Grant and its re-introduction for plug-in hybrids – a technology critical to the transition, giving higher mileage drivers reassuring flexibility and delivering environmental benefits now.
This commitment, alongside VAT exemptions for all zero emission capable cars, would reduce the upfront price of a family car by an average £5,500 for battery electric cars and £4,750 for plug-in hybrids, and for an SUV by £9,750 and £8,000 respectively – vital given the high cost of producing this advanced new technology. This would bring them more in line with petrol and diesel equivalents and potentially drive some 2.4 million sales over the next five years, with an estimated 28% market share by 2025 compared with 8% today.
Read more: TaxiPoint
It's Time to Go Green!
If you would like to know more about Solar Panels and the PowerBanx range of home battery systems, and get a free instant quote, please complete our online form: