Data suggests that carmakers are making progress towards meeting emissions reductions targets
Electric and hybrid cars gained traction among European buyers in April despite coronavirus lockdowns stalling the market, suggesting carmakers are likely to avoid potential fines potentially worth billions of euros if they fail to reduce average emissions.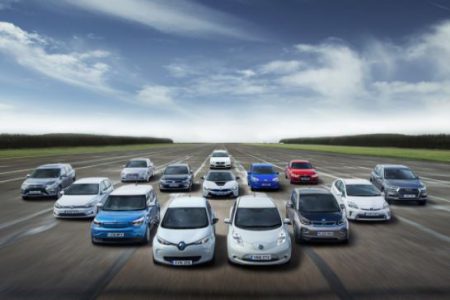 Battery electric vehicles and plug-in hybrid cars accounted for 17% of sales across all European markets, including the UK, in April, according to data collated by industry analysts Jato Dynamics. That was more than double the 7% market share achieved in April 2019.
The data show buyers were more likely to opt for electric and hybrid cars even as overall sales fell dramatically. Total car sales, including petrol and diesel models, fell from 1.34m units in April 2019 to 292,600 vehicles in April 2020, the lowest level since the 1970s, Jato said.
Sales of battery electric cars fell by 29% during the month compared with the previous year, but performed far stronger than the 78% decline seen across the market as a whole as sales of petrol and diesel cars decreased much faster.
Sales of plug-in hybrid cars rose by 7% according to Jato. Volkswagen, Volvo and Ford all benefited from strong growth in sales of plug-in hybrids.
Read more: The Guardian
It's Time to Go Green!
If you would like to know more about Solar Panels and the PowerBanx range of home battery systems, and get a free instant quote, please complete our online form: