Could 2020 be the year the UK electric car market reaches a major milestone, and hit 5% of new car sales for the first time?
The fast-evolving market forces point to it, as the introduction of Clean Air Zones, new models on the market and impassioned campaigning for stronger CO2 regulations mean the stars may be aligning.
The UK lags behind some of its neighbours. In Europe's pacesetter, Norway, nearly 60% of new cars sold were electric during a record-breaking month last year. In the UK, battery-powered Electric Vehicles (EVs) make up only 3.3% of new car sales, though this rose from 1.1% in a year.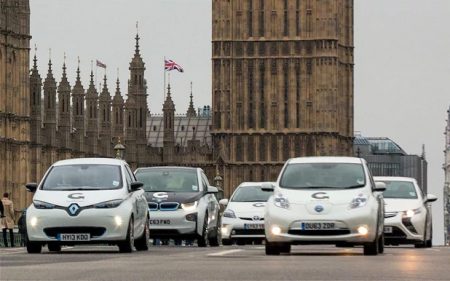 In the UK, EVs are exempt from Vehicle Excise Duty (VED), though not if they have a list price of more than £40,000, and grants towards the purchase and home charger are available, although the amount available has fallen by £1,000.
New measures may be necessary to convince UK drivers to leave diesel and petrol behind. The Government's Road to Zero has three key ambitions; for at least 50% of new car sales to be ultra-low emission by 2030, to ban the sale of new combustion engine vehicles by 2040, and, by 2050, for virtually all cars and vans sold to have zero tailpipe emissions.
In the lead up to 2040 grants may be vital to chip away at the high price points attached to many EVs, while removing VAT from the sale of EVs, along with getting rid of the premium VED, should encourage uptake.
When benefit-in-kind taxes for electric company cars reduce to 0% in April, manufacturers will likely see an uptake in business from employers and fleet operators. Manufacturers could use those profits to reduce prices for individual consumers, thus encouraging their transition to EV and increasing sales.
As EVs become more mainstream in the new car market, motorists are hoping this will also impact the used car market, making these greener vehicles more accessible to people who cannot afford to buy brand new or simply do not want to.
Read more: Motor Trader
It's Time to Go Green!
If you would like to know more about Solar Panels and the PowerBanx range of home battery systems, and get a free instant quote, please complete our online form: