In a depressed new car market, sales of electric vehicles rose by 144 per cent in 2019, while diesel models continued the sharp slide in popularity witnessed in recent years.
Overall, Brexit uncertainties, weak consumer and business confidence and slow overall economic growth helped push new car sales down.
Preliminary figures suggest a fall of around 2.3 per cent in 2019, to 2.3 million units.
According to the Society of Motor Manufacturers and Traders, the main industry body, new cars sales will fall again in 2020, albeit by less than previously forecast and with the rate of decline slowing – down another 1.6 per cent by 2021.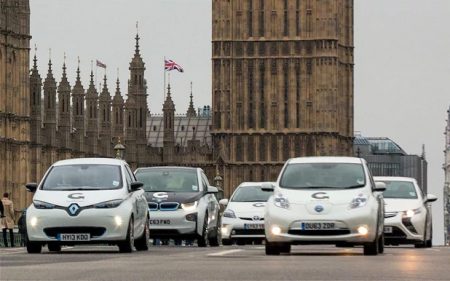 Diesel is a major factor in the current market – a fall of 21.8 per cent last year as many potential customers simply postpone buying new until they have more clarity about future taxation and regulation of diesels.
Mike Hawes, chief executive of the SMMT described it as a another "turbulent 12 months" with the trade facing the same tough challenges.
As one of the few bright features in a gloomy scene, the growing acceptance and popularity of pure electric cars and stands out as a trend that should help, albeit in a modest way, the government to achieve its targets on CO2 emissions.
Read more: Independent
It's Time to Go Green!
If you would like to know more about Solar Panels and the PowerBanx range of home battery systems, and get a free instant quote, please complete our online form: