What's the ROI (return on investment) for filling a gas car? None, zero! You pay from the moment you sign on the dotted line — engine repairs, routine maintenance, gas, gas, and gas. Did I mention gas? Automakers love you, auto dealers love you, repair shops love you, and the fossil fuel industry loves you. Why not? You're constantly at their doors with your wallet open.
Many studies showing the cost of owning an electric vehicle (EV) as opposed to a fossil fuel vehicle (FFV) are distorted and biased toward FFVs, as we've simply been programmed to think from a FFV perspective. This is by design, just like the skillful manipulation that has people pulling up to the pump without thinking about what's going on and how devastating it is to them and the environment. The technological advantages and power of EVs when combined with renewables should not be underestimated or overlooked when we compare different propulsion systems.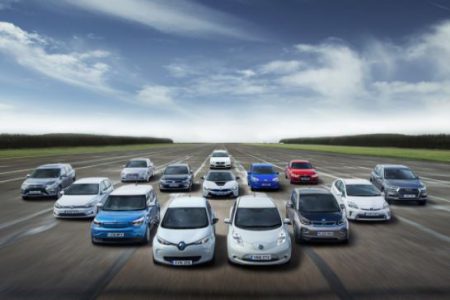 You can never drive a gas car for the cost of driving an EV. You will always be tethered to the pump, but you will always have the option of paying very little to nothing for the energy to drive an EV. An unfair comparison? When we list the benefits of driving both cars, automakers are quick to point out how fast a gas car can be refilled, so if that's a benefit of gas cars then surely being able to charge an EV from your own power is a benefit of electric cars. Combining EVs and renewables forms a bond that gas cars can not compete with and as technology improves, as it has done and will keep on doing, this will only get better. As charging rates continue to go up, the line between filling a gas car and charging an EV will vanish, and we are already starting to seeing this.
Read more: Clean Technica