Official new data from the EU's environmental watchdog (EEA) shows that the CO2 emissions of new cars increased by 1.6% in 2018 to 120.4 grams of CO2 per km.
While the lack of progress in real-world emissions and fuel efficiency was known for years, [1] now even the optimised and unrealistic lab test tests can no longer hide the problem. For the first time, CO2 emissions from vans also rose, by 1.2%.
The main driver is the rising sales of polluting yet very profitable SUVs. The average petrol SUV sold last year emitted 133g CO2/km while the average of other petrol cars sold was 120g CO2/km, according to provisional EU data released today. Heavier and less aerodynamic – and therefore less fuel efficient – than other cars, SUVs now account for around a third of new cars sold in Europe – up from 7% in 2008 [2].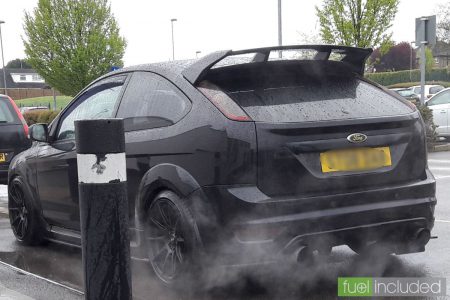 Julia Poliscanova, clean vehicles manager at T&E, said:
"Carmakers are playing a high risk game where they're deliberately postponing sales of cleaner cars to maximise SUV-fueled profits. It may please their shareholders but it's a tragedy for our planet. These figures are a stark reminder that governments need to be much more forceful when it comes to promoting zero emission vehicles, in particular by reforming vehicle taxation and rolling out charge points."
Read more: Transport & Environment