It's clearer every day: the future of transportation is electric.
We should be cheering this transition—and encouraging it, because along with the benefits for drivers, electrifying transportation is going to be a critical piece of fighting climate change.
Unfortunately, for many observers, skepticism about electric vehicles (EVs) has become something like an article of faith. Mired in an obsolete set of facts, electric-vehicle naysayers are making the same arguments they've made for years even as technology speeds forward.
Take columnist George Will, who launched a broadside against electric vehicles last week. In casting doubt on the viability of EVs, Will is revealing that he hasn't updated his understanding of the technology or the market in a decade. His argument relies upon outdated, misleading and just-plain-wrong evidence, undermining his thesis completely.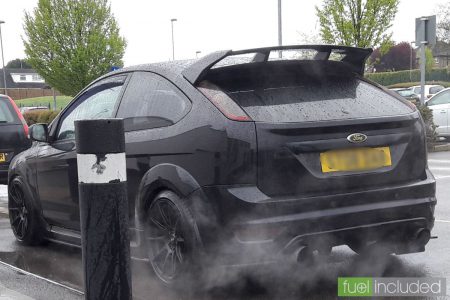 Here's the truth. Electric vehicles are considerably cleaner than gasoline-powered cars, and this advantage is only increasing with time. Increasingly, coal-fired power generation is declining, and the share of our electricity produced by renewables is increasing. Indeed, Will inadvertently makes this point in his article. He points out that 27 percent of our electricity comes from coal power plants but leaves out entirely the fact that a decade earlier, coal was the largest source of electricity at almost half (48 percent) of all generation. We're on the right path.
Read more: UCS