Fastned, which is building a European network of fast charging stations for electric vehicles, has won a second tender in the UK led by the North East Joined Transport Committee.
Fastned will build and operate five fast charging stations (hubs) for electric vehicles across the region. Each station will initially house two 50kW rapid chargers that will deliver 100% renewable electricity.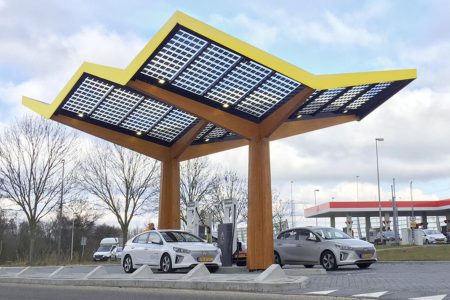 Fastned intends to build and operate the five fast charging stations in Gateshead, Blyth, Whitley Bay, Washington, and Kingston Park. These fast charging stations will enable fully electric cars to fast charge their batteries and will be added to Fastned's European network.
The network currently consists of 88 stations in the Netherlands and. Two other Fastned stations are currently under development in Newcastle and Sunderland as part of the Go Ultra Low NE programme.
Read more: Forecourt Trader