Lower costs and wider take-up promise future where cars supply power to grids
In October 2015 a ruptured well in a natural gas storage facility in Aliso Canyon north of Los Angeles leaked 97,100 tonnes of methane into the atmosphere — making it one of the worst environmental disasters in the US since the Deepwater Horizon oil spill five years earlier. Thousands of people were displaced.
The following year utility Southern California Edison decided to invest in batteries to reduce the region's reliance on gas for electricity — a contract that was won by Tesla. It was a turning point for electric utilities, which have relied on natural gas plants to provide power for over half a century.
Their greater use of batteries by utilities could help grids better integrate renewable sources of energy that are often intermittent. This in turn would help make electric cars truly green, by reducing their reliance on electricity supplied over the grid that is still often generated from fossil fuels.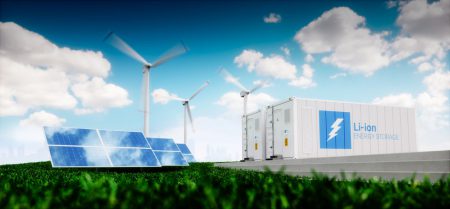 Energy storage is set to see rapid growth as the plummeting cost of batteries has made them increasingly competitive with gas plants, providing power at periods of peak demand or when the sun does not shine and the wind does not blow.
"It's cost-competitive right now," says Praveen Kathpal, who heads the market applications team at Fluence, a joint venture between AES of the US and Germany's Siemens. "The declining cost of energy storage is increasing the pace at which those needs will be met by storage. We believe storage is competitive with gas peaking plants almost anywhere."
The need for energy storage is increasingly critical for states such as California, which has set a target of getting half of its energy from renewable sources by 2030.
Utilities have started to invest in ever larger battery projects over the past two years. Last year Tesla installed a 129 megawatt hours battery in South Australia, to store wind energy from the Hornsdale wind farm. Drax Power in the UK said in September it wanted to build 200MW of battery storage at its power station in Yorkshire.
The case for wider deployment of storage batteries on the grid has been helped by the rapidly declining costs of lithium-ion technology that is also used in electric cars. Invented in 1991 and commercialised by Sony for use in its camcorders, the cost of lithium-ion battery packs has fallen by 79 per cent over the past eight years, according to Bloomberg New Energy Finance.
Analysts at McKinsey estimate that the total costs for energy storage systems should fall by a further 50 to 70 per cent by 2025 due to economies of scale as well as design improvements.
As a result, consultancy IHS forecasts that the grid-connected storage market will grow tenfold to 52GW globally between now and 2025. The International Renewable Energy Agency predicts the market could hit 175GW by 2030.
Getting there may not even require factories to churn out ever more batteries. As the uptake of electric cars grows, their individual batteries could be linked up to provide a source of energy storage for electric grids, according to Chris Wright, co-founder of London-based battery start-up Moixa.
Read more: FT