The time taken to charge an electric car can vary from as little as 20 minutes to as much as 24 hours. Here's why…
With almost one-in-five new cars being fully electric, more drivers will be learning about charging electric cars for the first time. And alongside how much charging an electric car cost and how to use a charging point, they'll likely be considering the time it takes to charge.
The two biggest factors in how long it'll take to charge your electric car are the size of the battery, and the speed at which your car can charge. For example, an electric car with a small battery and a fast charging speed will charge a lot faster than one with a large battery and a slow charging speed. We'll go into both of those factors in more depth in this story, as well as looking at the different types of electric car chargers and answering your electric car charger questions.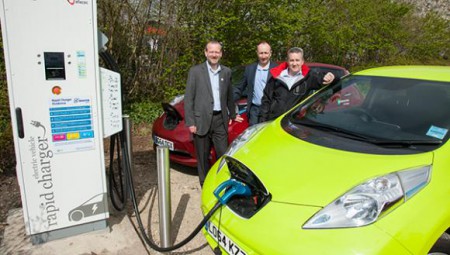 Types of electric car chargers
The speed at which you can charge your electric car can be governed by the type of charger you're using. Charging at home using a three-pin plug is the slowest method, typically taking around 24hrs to replenish the battery on your car. Doing so is therefore impractical for many electric car owners, although it can be doable if you own a plug-in hybrid car.
Read more: WhatCar
It's Time to Go Green!
If you would like to know more about Solar Panels and the PowerBanx range of home battery systems, and get a free instant quote, please complete our online form: