From 2030 drivers won't be able to buy new cars powered solely by petrol or diesel, but what does this mean for you and could the ban be delayed?…
Under current Government plans, the sale of new cars powered solely by petrol and diesel will be banned from 2030. The move, announced in 2020, is intended to encourage more drivers to choose electric cars, and reduce emissions from vehicles across the UK.
Hybrid cars which can travel 'significant' distances on electric power alone will remain on sale until 2035, when it is expected that they too will be banned in favour of fully electric cars. The Government has yet to define what qualifies as 'significant'.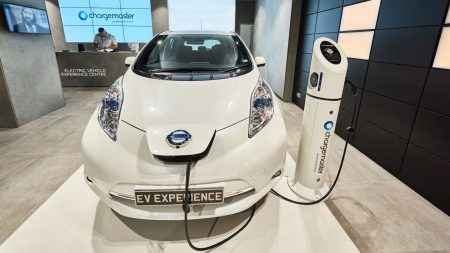 According to official figures, electric cars currently account for around 16% of new car sales, with hybrids accounting for about 12% and plug-in hybrids 7%. Combined, that means such cars have accounted for more than a third of sales.
It's important to note that only new car and van sales will be affected by the ban – you'll still be able to buy used cars and vans powered solely by petrol or diesel.
In this story, we'll cover the details of the proposed ban, including how it came about, how it affects car buyers, and whether you should still consider buying a new petrol or diesel car in 2023.
Read more: WhatCar
It's Time to Go Green!
If you would like to know more about Solar Panels and the PowerBanx range of home battery systems, and get a free instant quote, please complete our online form: