The UK government has published new Electric Vehicle (EV) charging point statistics showing the number of installed devices increased by 8% in the first three months of 2023.
As of 1 April, there were 40,150 public electric vehicle charging devices installed in the UK, while the total installed devices increased by 3,095, an increase of 8%.
"Since 1 April 2022 the number of installed public devices has increased by 9,860, a 33% increase," the government said. "The number of rapid charging or above devices increased by 39%, an additional 2,153 public devices installed.
Of the installed devices, "7,647 were rated "rapid" devices or above, this represents 19% of all charging devices", while "22,338 were rated "fast" chargers, this represents 56% of all charging devices".
In terms of location, 19,044 charging points were designated as "destination" chargers (47% of all devices), while 13,571 were "on-street" chargers (34%).
Since 1 January 2023, total installed charging points increased by 3,095 (8%), with rapid charging devices increasing by 760 (11%).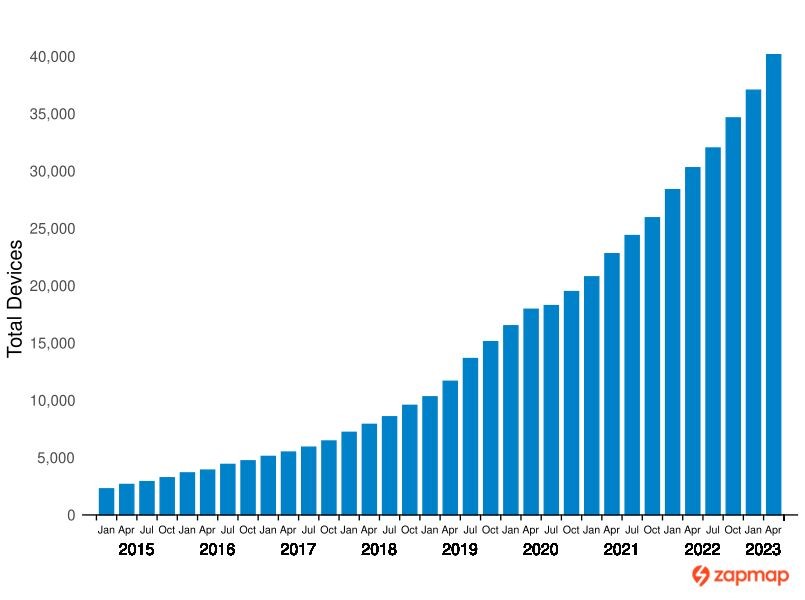 Read more: Current+
It's Time to Go Green!
If you would like to know more about Solar Panels and the PowerBanx range of home battery systems, and get a free instant quote, please complete our online form: