GRIDSERVE has installed the UK's "fastest EV charger" at the Braintree Electric Forecourt to optimise charging technologies.
The ABB Terra 360kW charger is capable of adding 100 miles of range in less than five minutes, the company said, dramatically increasing charging times whilst on the go around the UK.
The public charger is equipped with two combined charging system (CCS) connectors with long cables, contactless payment, easy access for wheelchair users and is positioned to allow heavy goods vehicles (HGVs) and cars towing caravans an area to charge with ease.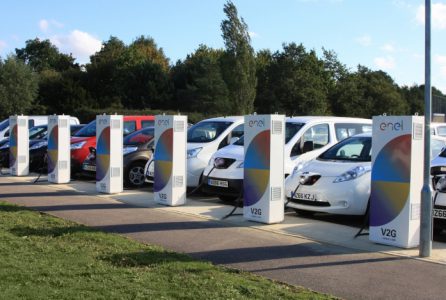 This could be a move that leads to the further adoption of EVs with research led by payments technology company Paythru having indicated that 80% of UK drivers may be deterred from driving an EV due to poor experience at the chargepoint.
One of the primary issues with the poor charging experience comes with difficulties in finding an EV chargepoint when it is required. This is an area that has been impacting the sector over recent months.
Over half of the respondents (54%) said not being able to find a chargepoint when it is required would put them off getting an EV and a further 26% said it might. A total of 80% highlighted it as a concern.
Read more: Current+
It's Time to Go Green!
If you would like to know more about Solar Panels and the PowerBanx range of home battery systems, and get a free instant quote, please complete our online form: