November increase is first in four months year on year but sales are still down on pre-Covid levels
The number of new cars sold in the UK rose in November for the first time in four months, fuelled by a doubling of sales of electric vehicles as consumers increasingly look to more environmentally friendly forms of transport.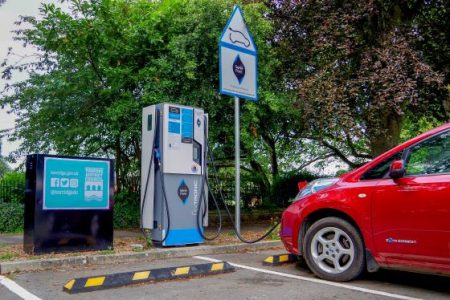 Almost 22,000 pure electric vehicles were registered in November, more than double the 10,345 registered in the same month last year, as the share of total sales accounted for by battery-powered electric vehicles climbed to 19%.
The Tesla Model 3 was the third bestselling car, with 3,077 sold, and is the bestselling pure electric vehicle in the UK, according to the figures from the Society of Motor Manufacturers and Traders (SMMT).
The boom in electric car sales helped overall sales of new cars to reach 115,706 in November, a 1.7% rise on the same month last year. While the increase is a welcome boost for the car industry, sales are still close to a third down on pre-pandemic levels.
Read more: Guardian
It's Time to Go Green!
If you would like to know more about Solar Panels and the PowerBanx range of home battery systems, and get a free instant quote, please complete our online form: