Lack of electric vehicle (EV) charging points is preventing more people from adopting EVs, according to business secretary Kwasi Kwarteng.
Speaking at the Virtual Smart Transport Conference, Kwarteng said that EV infrastructure was an issue that "comes up all the time".
He said: "Anecdotally, lots of people out there want to adopt electric vehicles. But one of the main things that is stopping people doing so is the lack of provision for charging points. And this is something which the Government is fully aware of.
"We have committed an extra £300 million on top of the initial £500 million to really kick-start the roll out of electric vehicle charging points. And this is critically important."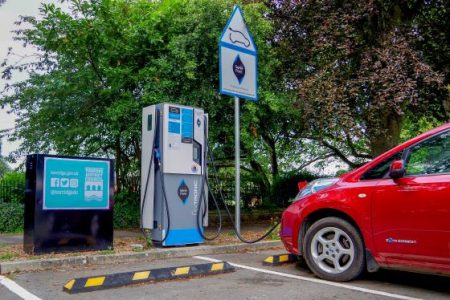 There are currently more than 42,000 charging points, according to Zap-Map, and estimates vary as to how many will be required by the time the ban on the sale of new petrol diesel cars and vans is introduced in 2030 (with hybrids phased out by 2035).
Think-tank Policy Exchange believes 400,000 public chargers will be required by then but the Society of Motor Manufacturers and Traders (SMMT) puts it significantly higher at 2.3 million – equating to 700 charge points being installed daily to the end of the decade.
Much rests on the Government's infrastructure strategy, due to be published this year, which will set out an action plan for the roll out of charging infrastructure to meet the 2030 ban.
Read more: FleetNews
It's Time to Go Green!
If you would like to know more about Solar Panels and the PowerBanx range of home battery systems, and get a free instant quote, please complete our online form: