Like most things, the government's plan to ban petrol and diesel cars by 2030 wasn't much of a secret, so its announcement last night won't come as a surprise to many in the motor trade.
The prime minister Boris Johnson has bought forward the deadline to ban the sale of traditionally fuelled cars in less than a decade, with hybrids allowed to remain on sale until 2035.
But what does it mean for car buyers and dealers? Here we tackle some of the most common questions.
When was the ban initially due to come into force?
In July 2017, Theresa May's government announced the ban would be implemented in 2040.
May's successor as prime minister, Boris Johnson, has decided moving the ban to 2030 is vital for the UK meeting its commitment to reach net-zero carbon emissions by 2050.
What will replace the banned cars?
Bringing the ban forward by 10 years will speed up the development of electric vehicles, which are the most common type of alternatively-fuelled vehicle. There are already huge numbers available to buy and they are growing every month, but this will supercharge the brands' investment.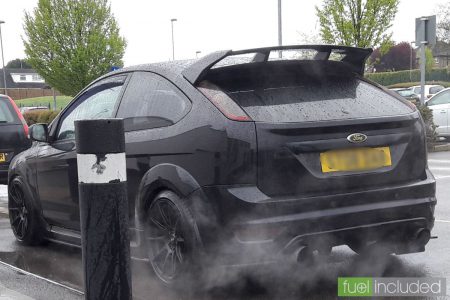 Will every car manufacturer survive the 2030 ban?
Probably not. The investment needed to design and make electric cars is astronomical and there will be a number of them that simply won't have the funds. Expect more consolidation and withdrawals from the UK over the coming years, much like Mitsubishi's decision to call it quits recently.
How popular are electric cars?
Figures published by the Society of Motor Manufacturers and Traders (SMMT) show pure battery-electric new cars held a 5.5 per cent share of the new car market in the first 10 months of the year. In October, alternatively fuelled cars which include hybrids, accounted for 35 per cent of registrations.
Will electric car buyers get a discount?
Currently electric car buyers get £3k off with government support. It is not clear how long that will continue, but the PM did say that £582m in grants will be made available for those buying zero or ultra-low emission vehicles to help reduce the costs. How that translates into a discount at the point of sale is not yet known.
How quickly is the charging network growing?
One of the main things that puts buyers off is the fact there are not as many chargers as needed yet. And many of the public charging points are often broken or busy when you get to them.
But the numbers are growing – more than 1,200 charging devices for public use were installed in the UK between July and September, according to the Department for Transport (DfT).
Read more: Car Dealer Magazine
It's Time to Go Green!
If you would like to know more about Solar Panels and the PowerBanx range of home battery systems, and get a free instant quote, please complete our online form: