A TEENAGER is on a mission to get as many other young drivers using electric vehicles as possible.
Harrison Hughes from Hove is so passionate about electric cars that he saved up to buy a second-hand one before he had even passed his driving test.
The 17-year-old said: "For years I've been fascinated that you can drive cars powered by electricity. I got my first job in a supermarket and saved all the money I could to buy a second-hand Renault Zoe.
"Even my driving instructor's car was electric. I've no plans to ever drive a petrol or diesel vehicle."
Harrison has been following the uptake of electric vehicles from a young age and believes they will become increasingly popular.
However he said cost is a key barrier and insurance prices are still too expensive for many young drivers.
The business student said: "Sadly the insurance prices and car prices haven't changed much and most people get into an internal combustion engine. This is a step backwards and not where we want to be going.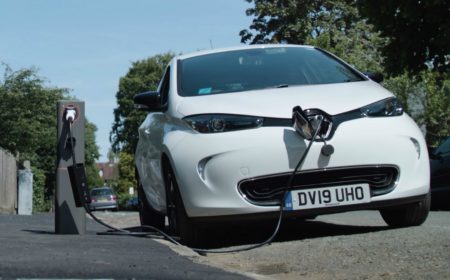 "My car was just under £5,000, which definitely is not cheap but I'm very passionate about it.
"Obviously not having to pay petrol costs is a huge saving and you don't even have to pay much in terms of maintenance.
"It costs me 50p to charge my car up overnight."
Harrison has been sharing his experience of driving an electric vehicle through videos on his Twitter page. He receives a lot of questions about charging points and how much energy is needed for various distances.
Harrison said: "A lot of people who are wrongly informed about electric vehicles think you need to buy a new battery every year for example, or that you can't drive them through a car wash.
"My battery is six years old and its state of health is still 99 per cent, and the car has done 40,000 miles. It just shows how amazing they are and how long they will last.
"Mine is a nippy city car but there are some which will do 400 miles on one charge."
Read more: The Argus
It's Time to Go Green!
If you would like to know more about Solar Panels and the PowerBanx range of home battery systems, and get a free instant quote, please complete our online form: