If you're in the market for a small electric car with respectable range and city-friendly dimensions, there are, somewhat suddenly, plenty of options to pick from. Your choices include new compact EVs in the form of the Mini Electric, Vauxhall Corsa-e, Honda E and Peugeot e-208, and of course the Renault Zoe.
The latter, Europe's best-selling electric car, has been with us since 2012 yet still looks pin-sharp and modern without straying too close to the 'look-at-me-I'm-from-the-future' aesthetic some EVs are guilty of.
Despite this, and with more plug-in competition than ever in the sub-Tesla Model 3 sector of the market, Renault has face-lifted the little Zoe for 2020. The changes accumulate to more of a remastering than a rewrite, with little changing on the exterior. This is no bad thing, and I think the subtly tweaked exterior still looks fresh, if a little angry from some angles.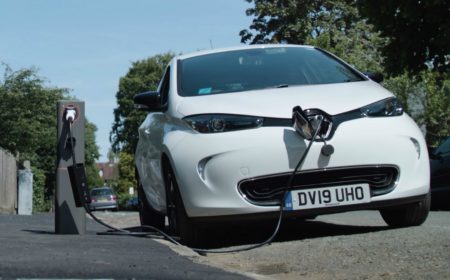 Inside though, things have moved forward considerably. Surfaces are universally softer and more premium to the touch, while the central, portrait-orientated 9.3-inch touchscreen display is a big improvement over what went before. The system runs both Apple CarPlay and Android Auto, so chances are you will plug in your smartphone and use that for all your navigation, media and communication needs.
Below the sharp and responsive display are a set of physical controls for the climate and air conditioning. Hurrah! At a time when too many manufacturers are obsessed with removing tactile switchgear, all-too-often replacing them with distracting touch interfaces, Renault has made the right call. Yes, some touch-only systems work perfectly well, like that of the Polestar 2, but the reassurance one gets from rotating a knob without having to remove eyes from road can't be understated.
Read more: Forbes
It's Time to Go Green!
If you would like to know more about Solar Panels and the PowerBanx range of home battery systems, and get a free instant quote, please complete our online form: