ELECTRIC car sales have seen a huge surge in sales despite coronavirus causing months of stagnation across the industry, according to the latest figures from the Society of Motor Manufacturers & Traders (SMMT).
New car registrations in the UK rose for the first time in 2020, increasing by 11.3% compared to July last year, the SMMT said.
The demand for Battery Electric Vehicles (BEVs) continued to accelerate, with sales surging 259% against last year. BEVs are reportedly becoming increasingly popular as government incentives, more attractive price points and improved battery range provide more reasons for drivers to go electric.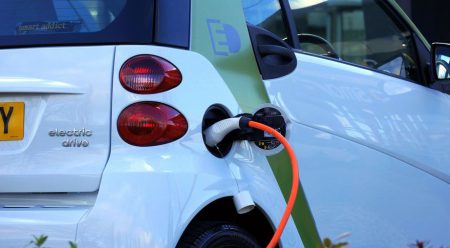 While increasing sales show promise for the automotive sector, industry insiders warn that the EU continues to lag behind in electric lithium-ion battery production, representing less than 3% of global manufacturing capacity.
With lithium-ion battery demand projected to increase ten-fold by 2029, the over-reliance on a few large-scale manufacturers overseas creates both risk and uncertainty for the sector, insiders warn.
Kevin Brundish, CEO and founder of AMTE Power, which operates a battery facility in Thurso, said: "Despite challenging market conditions, the drive towards electrification is continuing to gather pace and is projected to accelerate in the years ahead.
Read more: The National
It's Time to Go Green!
If you would like to know more about Solar Panels and the PowerBanx range of home battery systems, and get a free instant quote, please complete our online form: