There might not be a big history of electric vans in the UK, but expect this to change rapidly as the number of battery-powered commercial vehicles is set to grow in the coming years. Here we recommend 5 great electric vans…
While you could count the number of electric vans on one hand in recent times, this will be very different in just a few years' time.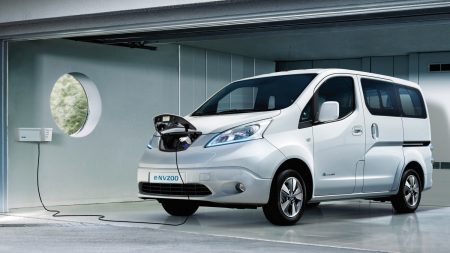 Electric vans provide the same benefits as electric cars, but there are some additional challenges that private drivers won't have to factor in. The obvious benefit is the lack of emissions, with EV vans able to drive around without producing any tailpipe emissions. These are the factors to consider when deciding whether an electric van will work for you or not.
ULEZ charges
This means that they aren't subject to any of the inner-city charges that are either already in place or are planned for the coming years. In London they are exempt from the Ultra Low Emission Zone charge that operates 24 hours a day and costs £12.50.
They are also exempt from the London Congestion Charge (£15.00 a day as of 22 June) although that will end in 2025. As all the current electric vans are classified as light commercial vehicles, they are not eligible for the LEZ that applies to heavy duty vans and trucks. Future charge zones are designed to reduce pollution in urban areas above all else so it is highly likely that electric vehicles will be exempt from charges in other cities for the foreseeable future, too.
Range
The range that a van can travel between charges is the biggest barrier for many, and it is fair to say that a battery-powered van will not be able to replace a diesel model if you are going to do anything other than short-distance urban deliveries or predictable daily routes.
As it stands, the longest official range available in an electric van is 143 miles from the Renault Kangoo Z.E. 33, while many, like the VW e Transporter and Mercedes eVito offer an official range of below 100 miles.
This range will be impacted by how fast you drive, how cold the weather is and, crucially, how much weight you carry in the back. Hauling around a full payload could reduce the range by around 10%, or 10 miles or more, so it is a notable factor.
Read more: Autotrader
It's Time to Go Green!
If you would like to know more about Solar Panels and the PowerBanx range of home battery systems, and get a free instant quote, please complete our online form: