Los Angeles Mayor Eric Garcetti isn't waiting for Congress to act on the threat of climate change.
Today he introduced the city's own version of the Green New Deal, which establishes goals of a zero carbon grid, zero carbon transportation, zero carbon buildings, zero waste, and zero wasted water by 2050.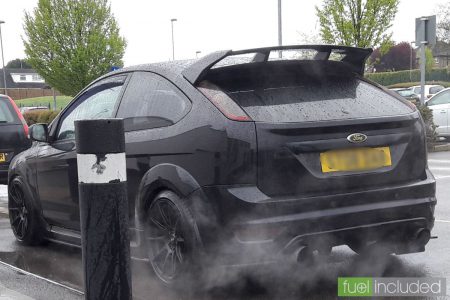 Citing the environmental disasters the city has faced in recent years, the mayor explains in the 150-page plan that "the scale of our ambitions must meet the magnitude of this crisis."
"Politicians in Washington don't have to look across the aisle in Congress to know what a Green New Deal is — they can look across the country, to Los Angeles," said Mayor Eric Garcetti in a news release. "With flames on our hillsides and floods in our streets, cities cannot wait another moment to confront the climate crisis with everything we've got. L.A. is leading the charge, with a clear vision for protecting the environment and making our economy work for everyone."
Building upon the Sustainable City Plan introduced in 2015, this new version raises the bar with goals of recycling 100 percent of the city's wastewater and zeroing out carbon emissions generated by buildings, transportation, electricity, and trash, with a heavy focus on mobility, public transit, zero emissions vehicles.
Read more: Forbes