The modern history of electric cars can be defined by five crucial models.
First came the G-Wiz in 2001, a slow and unsafe contraption which everybody laughed at but which nevertheless cemented the plausibility of EVs in Britain's collective consciousness.
Next came the Nissan Leaf, and with it the notion that battery-electric cars could actually be quite good. And then came the Tesla Model S, which confirmed all of the above, but added the sort of desirability we had previously only expected from large-displacement petrol engines.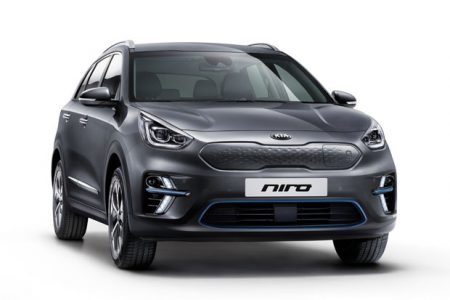 Then, a few months ago, came the Hyundai Kona EV and the Kia e-Niro. Eighteen years after the G-Wiz whirred into our world, the electric car has come of age.
Obviously there have been other electric cars – I particularly like the Jaguar I-Pace and the BMW i3 – but the Hyundai and the Kia offer a specific mixture of affordability, practicality and versatility that make them family-friendly in a mainstream sense.
The number of households that could rely on one of these cars as their primary vehicle is much higher than the pricey Jag or the tiny i3.
We discuss these cars in the same breath because they're so similar. Hyundai and Kia are closely related, and the mechanical underpinnings of the e-Niro and the Kona EV are very similar.
Their performance is comparable, and the logistics of their electric powertrains is almost the same; they can travel roughly the same distance before needing to be recharged, and that process takes the same amount of time for the Kia as it does for the Hyundai.
Read more: MSN