Marks & Spencer (M&S) has signed an exclusive agreement with bp's electric vehicle (EV) charging business, bp pulse, to install 900 EV chargepoints across 70 of its national stores over the next two years.
The announcement follows the successful pilot installation of 12 rapid (50kW) chargepoints at M&S stores in Eclipse, Southgate and Maidstone.
The roll-out will include a combination of ultra-fast (≥150kW) and rapid (≥50kW) chargepoints that will add 40,000kWhs of charging capacity to the EV infrastructure in the UK, said the retailer.
Each chargepoint will have a minimum capacity of 50kW with either standard grid connection or a battery-integrated solution. M&S have said that as many sites as possible will also include at least one ultra-fast 150kW chargepoint.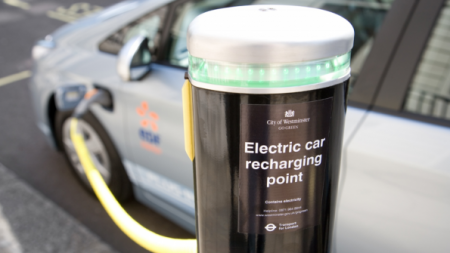 Bp pulse will supply, install, operate and maintain these chargepoints.
Commenting on the agreement, Sacha Berendji, director of operations at M&S said: "EV charging is the latest feature to ensure we have a store estate fit for the future, to help our customers live lower carbon lives. We know that services like EV charging are in demand from our customers, so we're delighted to be offering this service and give more reasons for customers to shop with us."
Read more: Current+
It's Time to Go Green!
If you would like to know more about Solar Panels and the PowerBanx range of home battery systems, and get a free instant quote, please complete our online form: