A "first of its kind" study by the University of Lincoln in the UK, in partnership with British car sales website CarGurus, has concluded that dogs are more relaxed in electric vehicles (EVs) than internal combustion engine (ICE) diesel ones; diesel presumably chosen to represent the extreme opposite in electric in terms of noise and vibration.
The study was carried out in part as a response to "anecdotal concerns that the differences in vibration and/or noise experienced in an EV may cause dogs to be unsettled or have increased car sickness."
The two-day study used 20 dogs. Each was taken on two 10-minute journeys, one in an EV followed by the same route in a diesel, before a range of scientific measures were used to analyse the dog's behaviour.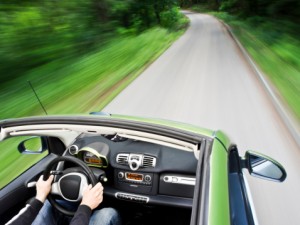 In the findings of the study, led by Daniel Mills, Professor of Veterinary Behavioural Medicine at Lincoln, the dogs were less settled in diesel cars compared to EVs.
Read more: Driven
It's Time to Go Green!
If you would like to know more about Solar Panels and the PowerBanx range of home battery systems, and get a free instant quote, please complete our online form: