High-power electric vehicle (EV) charging is now available at all Extra MSA Group motorway service areas (MSAs) across the country.
IONITY has installed 38 charging points with a high-speed charging capacity of up to 30kW across all eight of Extra MSA Group's MSA locations.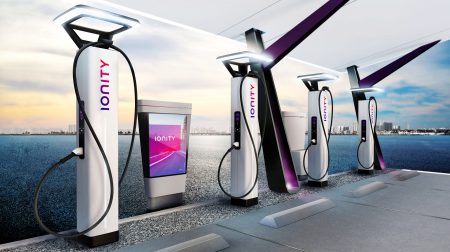 More are to follow at existing and proposed new MSA developments, according to the company, stating that IONITY is on track to deliver six high-powered chargers at each of Extra MSA Group's sites ahead of the government's 2023 target.
This government target of installing six high-power chargers at all MSAs by 2023 is being supported by the £950 million Rapid Charging Fund, which was first announced in the 2020 Budget.
The government's goals extend to enabling the installation of 6,000 high-powered chargers across England's motorways and major A-roads by 2035.
The new IONITY charging stations are geographically spread from Cullompton in the south to Leeds Skelton Lake in the north. All electricity supplied to the chargers is from 100% renewable sources, while all of Extra MSA Group's locations have the capacity to increase the number of EV charging points as customer demand increases.
Read more: Current+
It's Time to Go Green!
If you would like to know more about Solar Panels and the PowerBanx range of home battery systems, and get a free instant quote, please complete our online form: