A new YouGov survey of nearly 500 existing and prospective learner drivers in Britain, commissioned by the Motor Ombudsman, has revealed that nearly half (42%) of respondents would prefer their first car to be fully electric or in part electric i.e. a hybrid, after passing their driving test.
The research also found that male provisional licence holders are more likely than their female counterparts to want to adopt zero emission motoring when starting their vehicle ownership journey (30% versus 23% respectively).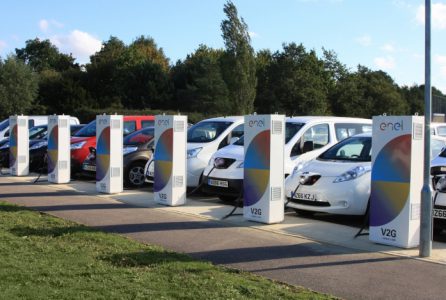 With electric cars sparking the most interest amongst the next generation of full driving licence holders, the study showed that just a fifth (21%) of those polled would want to get behind the wheel of a petrol-only variant once they had lost their L-plates.
Just 6% of study participants said that they would opt for a diesel-engined vehicle once they passed.
The remaining 30% of those quizzed stated that they didn't know what kind of car their preference would be once they gained independence on the road.
Read more: RAC
It's Time to Go Green!
If you would like to know more about Solar Panels and the PowerBanx range of home battery systems, and get a free instant quote, please complete our online form: