Globally the number of electric vehicles (EVs) on the roads is expected to jump to 323 million by 2040 according to new research by Wood Mackenzie.
Sales are expected to reach 45 million units per year over the next 20 years, leading to this surge in numbers. In the UK, a surge in EV sales is already underway, with battery electric vehicles sales increasing 261.8% in June compared to the same month in 2019.
However, these figures have been revised down due to the impact of COVID-19 worldwide, which will delay total vehicle sales by as much as two years.
In markets like Europe and China, the strong focus on a green recovery will likely help drive forwards EV adoption, however the US response has not been favourable for electrification of transport.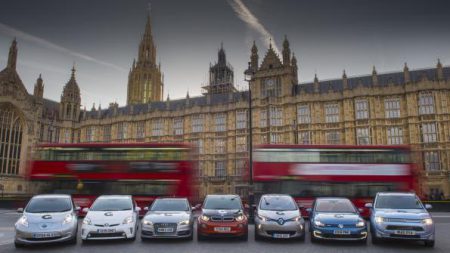 "Despite EV stock growing to 35 times its current size, the transport emissions curve will flatten and not fall. The global CO2 emissions contribution of transport will increase by 1.3 megatons between now and 2040," said Ram Chandrasekaran, Wood Mackenzie's principal analyst.
Adoption of EVs is being driven by strict regulatory targets around the world, in the UK this includes the impending ban on the sale of internal combustion engine (ICE) vehicles. This is currently set for 2035, but there have been many calls to bring forwards this date.
There are few barriers left for commercial EV adoption, continued Wood Mackenzie, meaning we are likely to see a step change in the coming years. It has projected commercial EV sales to top 5.5 million a year by 2040, with global stock hitting 40 million.
Read more: Current
It's Time to Go Green!
If you would like to know more about Solar Panels and the PowerBanx range of home battery systems, and get a free instant quote, please complete our online form: