The transport secretary has also announced millions in funding for battery and hydrogen vehicle research.
Drivers of zero-emission cars are to have a green "flash" added to the left hand side of their number plates to show they are eligible to by-pass congestion zone charges or secure cheaper parking.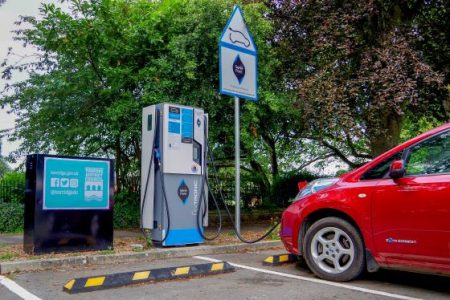 The change, which will be introduced in the Autumn, is aimed at making the switch to electric vehicles more appealing.
Announcing the decision the Transport Secretary Grant Shapps said:
"A green recovery is key to helping us achieve our net zero carbon commitments while also promoting economic growth.

"Green number plates could unlock a number of incentives for drivers and increase awareness of cleaner vehicles on our roads, showing people that a greener transport future is within our grasp.

"We're supporting small businesses to develop the transport tech of the future through a mult-imillion pound investment, ensuring that UK businesses remain at the forefront of low-carbon innovation and research."
Read more: Sky
It's Time to Go Green!
If you would like to know more about Solar Panels and the PowerBanx range of home battery systems, and get a free instant quote, please complete our online form: