Google Trends data show that, since the PM's launch of the COVID-19 recovery strategy on 11th May, there has been a significant boom in demand across the UK automotive industry, which is especially evident in the electric vehicle industry judging by a new analysis tool built by LeaseFletcher.
Demand is now parallel with the numbers pre-lockdown according to The Road to Recovery Dashboard: Electric Vehicles, part of a tool built by LeaseFetcher, a car leasing comparison site based in Scotland. Pulling its raw data from Google Trends on a weekly basis, the tool provides an invaluable insight into consumer sentiment and behaviour.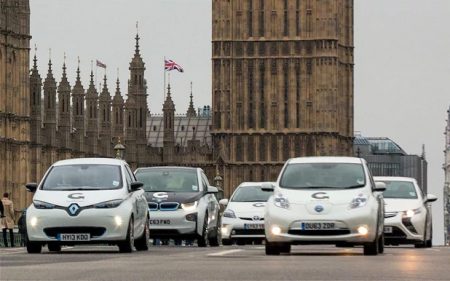 In March, demand across the automotive industry nosedives. Now, following the announcement on the 11th of May, introducing step one of the recovery strategy, demand is once again on the rise. While search volume for 'electric car' hasn't yet returned to its pre-COVID levels, there's every indication that it will do soon. Specifically, the Tesla Model S and Model X have seen strong recoveries, matching and even exceeding interest this time last year. Demand for the compact BMW i3 has recently returned to its pre-COVID levels, while the higher-end Audi e-Tron has already exceeded this. This is a strong recovery considering the demand fell by 70.1 percent and 63.5 percent respectively from the 8th of March to the 22nd of March.
"The dashboard aims to observe long term and immediate changes in demand and will help inform predictions about the future for the electric vehicle and automotive industry"
said Will Craig, Founder of LeaseFetcher.
Read more: Renewable Energy Magazine
It's Time to Go Green!
If you would like to know more about Solar Panels and the PowerBanx range of home battery systems, and get a free instant quote, please complete our online form: