Engie is expanding its GeniePoint network with the installation of thirteen new rapid chargers in the west midlands.
The installations of the 50kW+ chargers are part of a new partnership with Bromsgrove District Council, with BMM Energy Solutions set to carry out the physical installations. Engie will provide ongoing operational, customer service and maintenance services for the next decade.
The first installation is due to start in summer 2020, with all chargers to be installed by the end of the year hopefully.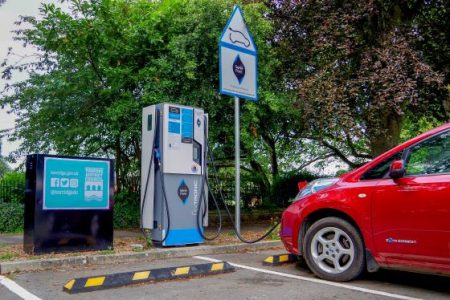 All of the new GeniePoint chargers will be supplied with 100% renewable energy and will be pay as you go, offering contactless or debit card payments.
Bromsgrove District Council won funding for EV charging as part of the government's Ultra Low Emission Taxi Infrastructure Scheme, with the new chargers to be free to use for registered Taxi and Private Hire vehicles for the first year. After this initial period, there will be a 75% discount for 2-5 years and a 50% discount after.
Councillor Margaret Sherrey said it was "fantastic news" for the district.
"Now we can get the ball rolling to develop and implement clean transport options for our residents as well as giving EV users from elsewhere in the UK the opportunity to stop or visit Bromsgrove to 'recharge their batteries'".
Read more: Current News
It's Time to Go Green!
If you would like to know more about Solar Panels and the PowerBanx range of home battery systems, and get a free instant quote, please complete our online form: