Battery electric vehicles (BEVs) outsold all fuel types except petrol cars in April 2020 as the new car market saw sales plummet -97.3%.
Only 4,321 new cars were registered in April, according to new figures from the Society of Motor Manufacturers and Traders (SMMT), coming in a 156,743 less than the same month a year prior.
Of these, 1,374 were BEVs, making it the second most popular vehicle type and taking home 31.8% of the market, following closely behind petrol (1,553).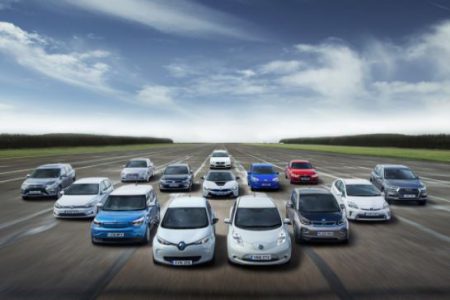 Diesel, however, saw 1,079 registrations, marking the first occasion BEVs have outperformed either petrol or diesel cars in new sales.
Whilst sales of BEVs only dropped 9.7% in the month, sales of petrol and diesel cars fell 98.5% and 97.6% respectively due to COVID-19 restrictions, allowing for BEVs to pip diesel to the post.
The SMMT is predicting that the BEV market will double in 2020 to 77,300 units as a result of new models bolstering the market. In April, the Tesla Model 3 was the best-selling model across all the fuel types, followed by the Jaguar I-Pace. The Nissan Leaf also made an appearance in the top ten as the eighth best selling car of April 2020.
Read more: Current News
It's Time to Go Green!
If you would like to know more about Solar Panels and the PowerBanx range of home battery systems, and get a free instant quote, please complete our online form: