People in the UK need to shift from cars to public transport to address the challenge of climate change, the government says.
Transport Secretary Grant Shapps said: "Public transport and active travel will be the natural first choice for our daily activities.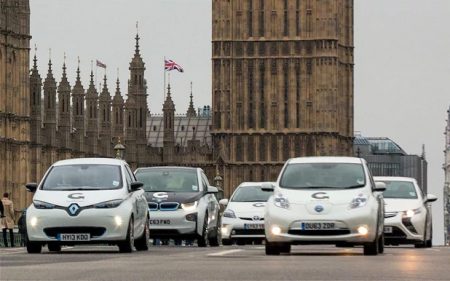 "We will use our cars less and be able to rely on a convenient, cost-effective and coherent public transport network."
Transport campaigners have been astonished by his comments.
They are made in the foreword to the government's De-Carbonising Transport consultation.
The document has been quietly published without notifying the media, and the veteran cycling campaigner Roger Geffen told BBC News:
"It's absolutely amazing.

"This makes Grant Shapps the first government minister in the UK to talk about traffic reduction since John Prescott tried (and failed) to achieve this aim in the late 1990s.

"There are some holes in the document, but it suggests that the government really does seem to be taking climate change seriously."
Read more: BBC
It's Time to Go Green!
If you would like to know more about Solar Panels and the PowerBanx range of home battery systems, and get a free instant quote, please complete our online form: