CAR TAX changes for 2020 are set to come into effect in April and will introduce a widespread package of updates to all vehicle owners.
Those with an electric car are set for further tax breaks which will remove all car tax charges for owners of zero-emissions vehicles. However, costs are set to rise for other vehicle owners as the government attempts to push drivers to take up electric vehicles.
Are car tax rates changing for petrol and diesel cars?
The chancellor's budget confirmed car tax rates for non-electric vehicles will be increasing under the new updates.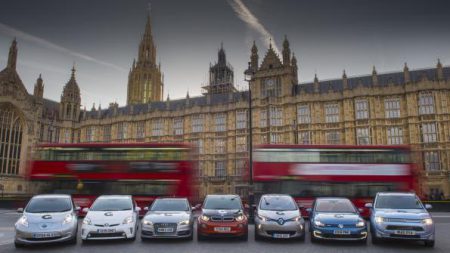 VED costs will increase from 1 April although heavy goods vehicles will be exempt from rises to support the sector.
The budget statement says: "The government will uprate VED rates for cars, vans and motorcycles in line with RPI from 1 April 2020."
Vehicle emissions will be calculated using the Worldwide Harmonised Light Vehicles Test Procedure (WLTP) for the first time in 2020.
Read more: Express
It's Time to Go Green!
If you would like to know more about Solar Panels and the PowerBanx range of home battery systems, and get a free instant quote, please complete our online form: