Mobility service plans for all 45,000 of its London drivers to use electric vehicles by 2025
Nissan will supply 2000 Leaf EVs to Uber in London, as part of the mobility service's goal to make its fleet in the capital fully electric by 2025.
Supplied in entry-level 40kWh guise, the Sunderland-built Leaf offers Uber drivers 168 miles of range per charge. Nissan is supplying the electric hatch to the ride-hailing firm at a 'dedicated transaction price', offering drivers around £4500 off the car's £26,345 list price, depending on the number of miles they have driven.
The company has added a 15p 'Clean Air Fee' to all journeys made in London, which will be used to help its employees pay for the new Nissan models.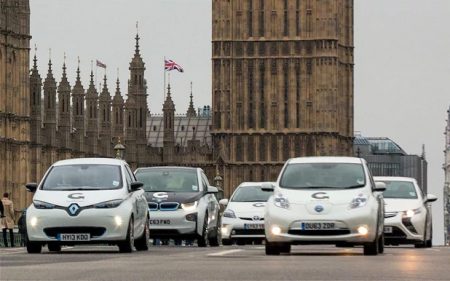 Uber hopes that all 45,000 Uber cars operating in London will be fully electric by 2025, and has so far raised £80 million to "support drivers transitioning to electric vehicles". After switching into an EV, the Clean Air Fee will go towards the driver's ongoing operating costs.
Uber's 'Clean Air Plan' to reduce emissions came into effect in January 2019. The company claims 900,000 trips across the capital have been made in electric vehicles since then – a 350% increase over 2018 – and that more than 500 drivers per week are using fully electric cars.
Read more: Autocar
It's Time to Go Green!
If you would like to know more about Solar Panels and the PowerBanx range of home battery systems, and get a free instant quote, please complete our online form: