Environmental advocates and consumer groups are often at odds with investor-owned electric utilities.
In fact, NRDC is currently opposing electric utilities in several active lawsuits. However, we all agree that electrifying our nation's cars, trucks, and buses can benefit everyone and that the transition must benefit communities most in need of relief from pain at the pump and from toxic, vehicular air pollution.
The Edison Electric Institute, Illinois Citizens Utility Board, National Consumer Law Center, Natural Resources Defense Council, and Sierra Club have issued a joint statement underscoring that agreement. The full statement is available here and is reproduced below. This is a landmark accord that unites these groups for the first time on the shared goal of electrifying our transportation system and ensuring those benefits are shared broadly.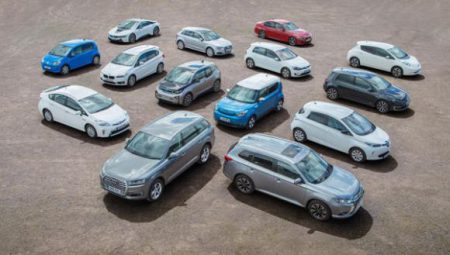 This is important because transportation is now the largest source of carbon pollution in the nation.
Electric utilities are currently investing $1.4 billion in programs designed to accelerate the electrification of the transportation sector, largely helping to speed the deployment of charging infrastructure for electric vehicles (EVs). Nearly $1 billion of that collective investment is in programs that prioritize under-served communities, and $345 million is allocated directly to disadvantaged communities and low-income customers.
And the largest utility transportation electrification programs approved to-date will speed the deployment of zero-emission trucks, buses, port equipment, and other vehicles that emit dangerous diesel pollution that disproportionately harms low-income communities.
Utility investments to accelerate transportation electrification also pay broader dividends. Multiple studies reveal that widespread EV charging can provide billions of dollars in reduced utility bills resulting from the fact that EV charging brings in new revenue in excess of associated costs, money that is returned to all customers in the form of lower rates and bills.
Read more: NRDC
It's Time to Go Green!
If you would like to know more about Solar Panels and the PowerBanx range of home battery systems, and get a free instant quote, please complete our online form: